I am on leave today and on next Monday. Yippee!!! But I have to wake up early to accompany mom to Tan Tock Seng Hospital for her check-up, physiotherapy & etc. I hate to go to the hospital. The service sucks, the waiting time doubly sucks. Each time I go to the hospital, I will start worrying constantly and will think of options how to make her feel better. So, there goes the money! Well, money does not matter to me as long as she has the chance to feel better even there is no cure to it. This is common for someone who gets older tends.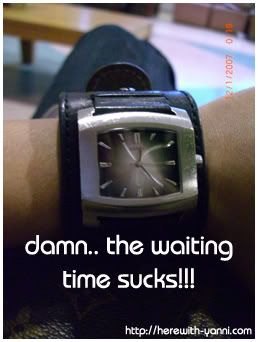 A colleague of mine, Leon recommended me Chamomile tea. He told me that it can help me with my insomnia. I hope this tea can really help me with my stupid sleepless problem!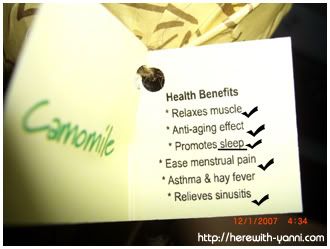 The minute I got home, I quickly boiled some water to try this tea. As if I am going to sleep that moment! How Kiasu!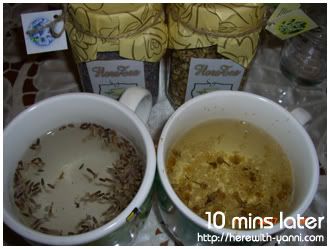 So, the moral of the story is – do not be kiasu or yaya or waste your money if you are not daring enough like me to try to new stuffs!