(One of my marketing strategy – hahaha!!! Like real, mintak kena sepak!)
Hi Everyone,
I've got an important announcement to make. I am looking for 8 bloggers who are willing to make a wonderful review on my boyfriend's business – Gem By Gems. We will reward the 8 bloggers either with cash or treats. Of cos, nothing like $100 or $1000 cash, wahlau like that I can bankrupt sia, payperpost advertisers also never pay like that… Slowly lah, if we make more, we will give out more ok.
So far, I have chosen 3 & these are the bloggers who agreed. They are Shah I Melayu Boleh, KaK Diana Hairul and Drubilicious.
P.S: Nadia Cheong & Kak Diana, don't do yet. I will let you know. Shah, you know when and what to do right? If you are unsure, please contact me.
A complain which they should really take it seriously. Look at the timing of the pictures. I am not making up stories nor am I trying to ruin their reputation. No pictures of me cos I wasn't smiling and I was pissed off!
What kind of service do you expect from any food chains/ restaurant? At least the basic courtesy and friendliness no matter how slow your service is right? Even if the food sucks, everyone expect friendliness from the staffs and especially the boss right? Am I wrong to say that?
How about during fasting month? What do you expect the owner or the staffs to do; especially when they are Muslims or they know that Muslims wants to break their fast and required to break fast on time?
- You expect them to serve at least a glass of water for them to break fast!
- You expect them to serve you instead of dilly-dally.
- When customers ask you a particular question, you got to answer their question instead of telling them "Well, Are you ready to take your order?!"

WHAT THE FUCK! I rushed to el-sheikh with Teni to break our fast. We took our seat and they serve us glass of water with some dates to break our fast. I asked for their menu but they only serve buffet for breaking fast. Ala-carte will only be serve after 8.30pm. So we skipped the idea and went to Amirah's grill which is just next door cos there wasn't much time as the prayer call is starting in 10 minutes.
The food was ok lah! It can never be compared to El-Sheikh seriously. Meanwhile I heard 2 couples complaining that their service were damn slow!
1st TURN OFF - no one smile and direct us to any seats. Ok fine, the place is not crowded at all; we are free to choose any seats we want. Fine!
2nd TURN OFF – There were around less than 5 couples who dined in the other day. It wasn't crowded and there were staffs. The service was damn slow. The prayer is starting anytime soon. No drinks being serve. No one took any order from us or even give us the menu. No one check around to see who is not being serve. We waited for someone to make eye contact with us in order for us to ask for the menu and the glass of water.
3rd TURN OFF – Only one waiter, one lady who prepares the drink, 2 of them were in the kitchen and one boss. When your staffs are busy and slow, what should the boss do? Help around! It's ok for a boss to help. It's your business anyway! I am sure you hate receiving complains from customer! My god! The boss face was so black and he was busy with his company accounts. Until I got pissed off, I ….

Most of the items in Gem By Gems were sold, but if any of you are keen in any particular item/ designs, please do not hesitate to contact me or Hussain. We will try our best to cater to your needs.
P.S: To kak ? (you know who you are), thanks to you and your mom for purchasing the fancy yellow diamond from us. It's a good deal and Hussain & I are glad that all of us are happy with the deal. Cheers! U owe us chocolates! Hahah!!!

I think I may want to get this for my mom. Even though it's semi-precious, but the color is beautiful.
More To Come!
Prices for our semi-precious gemstones are negotiable. For both Men or Ladies. Do take a look at some of the designs. Should you have your own design, please feel free to contact 9853 3174 or email teni21@hotmail.com.
I have been busy. Busy with Gem By Gems, how he wants the design & layout to be. Shag! And of course, in order for me to make it happen & start working on it, he agreed to go for photo shooting with me! Yabadabadoo… Shouts To Elfin (if only you got a flickr/photo blog) & Rahim - "Finally Teni agreed! Can I book the both of you again? I also need to test their Nikon DSLR as I am getting one for myself. Woo Hoo!"
I love arts, photography, designing & fashion. I believe in looking good and I am the very vain! Elfin & Rahim shared quite a lot of his knowledge & experiences in photography. Thank you guys! And thank you Sue. Rahim recommended me to buy a photography magazine call – 'Practical Photography' but this kiasu Yanni bought a lot more. What to do! The photos, tips are mad! I am keen to learn more anyway, so why not! (Queen Wasting Money – Quoted By Teni)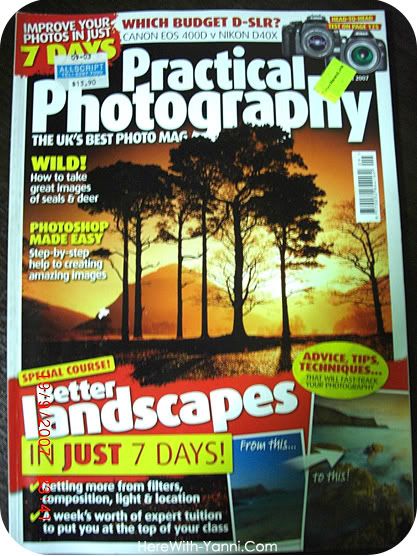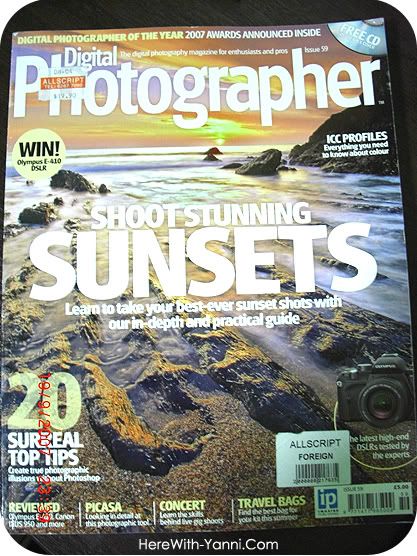 Wah lau!!! I am so so jealous now! I think I want to get something similar… Slap my face! But really, the more I look at the ring pictures, the more I am in love with it. I think I will save some money first and get one for myself. Oh don't worry Teni, I won't throw away the ring which you gave me ok. I still love it lah.
The response have been really good even though i just launch Gem By Gems for few days. Thank you for all the support. If anyone of you are keen, please do not be shy, please liaise with Mr Hussain at 9853 3174. No obligations. You got call to believe it, the price he offers. Help me spread the words around. Feel free to blog about Gem By Gems. I will appreciate it a lot. Maybe I will do a logo for you guys to paste it at your blog ok. Thank you!